The holiday season is a time for celebrations. It is also easy to forget and neglect your plumbing system when spending time with friends and family. A faulty plumbing system can result in an ill-timed and unfortunate incident. You don't want the pipes to break and cause plumbing problems. Ensure that the plumbing system is in perfect working order when the holiday season begins. Do so by following a few of these seasonal plumbing tips.
How To Prepare Your Plumbing For The Holiday Season
Read on to learn more about some plumbing tips you can do for this holiday season.
Check Your Plumbing System
Conduct a visual check of your plumbing pipes, toilets, sinks, and garbage disposal. See if there are any warps, leaks, or corrosion. Often, minor issues turn to bigger ones. Doing preventative measures now will help keep you from experiencing disasters later. Call your trusted plumber if you see any rusted or damaged pipes and parts. They should be able to repair or replace them right away.
Clear & Avoid Any Clogs In The Drains
Try to manually remove clogs in the drains using hot water or pipe cleaners. If it is severely clogged, contact a professional plumbing company. Don't use drain cleaners as it might aggravate the problem further.
Do not pour oils, grease, and other fatty substances down your sink to avoid blockages. Fats turn solid when exposed to lower temperatures, causing your pipes to clog and preventing proper flow. Therefore, you need to dispose of oils properly so that this does not happen. Use a paper towel to wipe off oils from surfaces and dispose of them in the trash. Oil-cutting soap or vinegar can be used to wash any accumulations. This way, you prevent water spots and have a clean sink and clear drains.
Ensure That Your Water Heater Is Working
More occupants mean an increase in the hot water demand. Unfortunately, this can overwhelm your water heater, depending on its capacity. Check the water heater's condition before a big holiday or gathering in your home. If you notice some issues, contact a licensed plumber to check on them as soon as possible.
Try increasing the temperature of your water heater to avoid overworking it. However, remember to keep it to 120 degrees Fahrenheit at the most. This temperature will allow your water heater to provide hot water when necessary and keep up with the increased demand. Don't let the temperature spike up over this level. Remember to also bring back the temperature to its usual setting once the holiday is over.
It is also recommended to give the water heater a few minutes between showers. Let it rest for some time so that the heater can recover adequately.
Prevent Frozen Pipes
Most regions experience low temperatures during the holiday months. This makes water pipes more likely to freeze. This typically happens when there is water left in them. Disconnect hoses, spigots of water, and drain outdoor pipes during the cold season. If you live in a place where temperatures can drop below the freezing point, check the insulation level on your pipes. The thermostat temperature should be kept at a sufficient level so that the water remains warm and flowing.
Keep Toilets Unclogged
Proper disposal in the toilet should be done at all times. This means flushing toilet paper and waste only. Never flush down cotton pads, baby wipes, facial tissues, and sanitary items. Keep a trash bin nearby so all plastic and paper wastes can be disposed of properly. Keep a plunger nearby in case of toilet clogs or contact a professional plumber instead.
Look After Your Garbage Disposal
Garbage disposals bear your home's organic waste management during holidays when a lot of food is served. Use your garbage disposal properly and don't overwork it. Cut big pieces of food into smaller bits before putting them down the drain so that they are easier to grind. Do not put fibrous food wastes, like animal skin, fruit and vegetable peels, pasta, and celery, down the garbage disposal. This also includes coffee grounds, bones, eggshells, and oatmeal. Run cool water when grinding items so that the debris can flow freely down the drain.
Call Skylands Energy Service For All Of Your Residential Plumbing Needs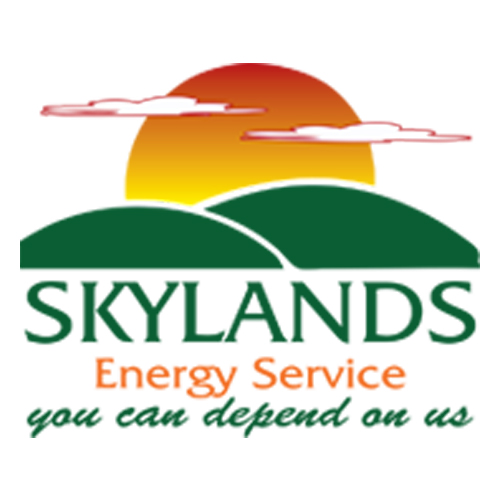 Contact Skylands Energy Service when you need reliable plumbing services. Rest assured, our company is one of Central New Jersey 's most trusted plumbing companies.
Some of the plumbing services we offer include clogged drains, water leak detection and repairs, and the installation of water-efficient plumbing fixtures. When you need plumbing repairs, we provide a wide range of solutions when possible. This allows you to choose the best option for your needs and budget.
We offer the best and most affordable plumbing services in the area. Each of our plumbers is equipped with the proper licenses and extensive experience to ensure your satisfaction. All our work comes with a guarantee. Call Skylands Energy Service today to schedule a free estimate.
Contact us now at (908) 707-1776 to find out more!