Water is a vital component of our everyday lives. Therefore, it is necessary to have a plumbing system that can effectively provide your household with all your washing, drinking, and bathing needs. Keep in mind that water flow can wreak havoc in your home if you leave it unchecked. If you notice any problems with your plumbing, do not delay repairs. Otherwise, you will have disastrous consequences on your hands.
What Are The Risks Of Delaying Your Plumbing Repairs?
Read on to find out a few of the problems you might have when delaying plumbing repairs.
1. Water Damage
Water leaks are bound to happen if you occupy a house for a long time. The water pipes can crack from the interior or exterior pressures. Some of the causes include the water is too strong, tree roots have wrapped themselves around the pipes, and frozen pipes. The pipe joints are also one of the weakest sections of the system. There will only be a few drops at first, but the holes will get bigger over time, and more water will leak out. You'll end up with a flooded home, with the basement receiving the worst of it due to its lower location. You'll have to deal with wet floors, walls, and furniture. When this happens, you can expect significant property damage.
2. Mold Growth
Having a highly humid environment only encourages mold and bacteria to grow. A leak can add moisture to the air and increase the chances of mold growth in your home. Mold will then spread across walls and other susceptible surfaces. It can be distinguished by the patches of black and green that will suddenly appear on your floors, wall, ceiling, or other surfaces. Mold poses several risks for people with allergies. It can aggravate their condition and likely cause symptoms like runny nose, sneezing, coughing, and fever. It is difficult to reside in a house where you always feel sick. Conducting plumbing repair as soon as possible will prevent such instances from happening.
3. Structural Damage
Water does not stay stagnant on surfaces. It seeps through even the smallest of cracks on your floors and walls. Water can travel through these cracks until it reaches your house's foundation. When this happens, your home will suffer from structural damage. The supports of the building will weaken, and it becomes vulnerable to earthquakes and other ground-based occurrences. Damages incurred when these phenomena happen will need costly repairs, so it is better to avoid them from developing at all. Contact a professional plumber to assist you in resolving all your plumbing problems right away.
4. Water Loss
Some areas do not receive a steady supply of water. Therefore, they have water tanks at home to store water. This is typical for rural areas as they utilize pumps to pull water from underground. Any leaks in the system will lead to water loss. The pump will strain to ensure that the tank is kept full. There will also be a noticeable decrease in pressure as the water flow from your faucets and showers will be weaker. This pressure might even be so weak that the water might not reach the bathrooms on the upper levels of your house at all.
5. Increased Bills
Leaks mean that there will be an increased consumption even though you lose water. This will be reflected on your high water bills each month. Water is supposed to be an affordable commodity. However, leaks can spike up your water costs, and you'll have to break the bank to ensure that the connection remains intact. If your home utilizes a water pump, you might not have to pay for the water, but you will have an increased energy bill. When there is a leak, the pump will work harder to keep up with the demand. Therefore, you still end up paying more than you usually would.
6. Foul Odors
Water encourages bacterial growth. These bacteria often emit foul odors that can permeate throughout your house, especially in flooded areas. You need to clean the area repeatedly to remove the unpleasant smell. Call a plumber immediately to fix the leaks so that these areas stay dry and clean. Do so as soon as possible because the longer you let mold and bacteria fester, the harder it will be to sanitize your home.
Conclusion
A reliable plumber will locate all leaks in your system and offer you the best possible solutions to ensure that leaks do not happen again. Having an experienced plumber do the job guarantees that the repair is quick and affordable at all times. Don't hesitate to call a plumber for all your plumbing needs. This way, you avoid any further problems that come with delaying repairs.
Call Skylands Energy Service For All Of Your Plumbing Requirements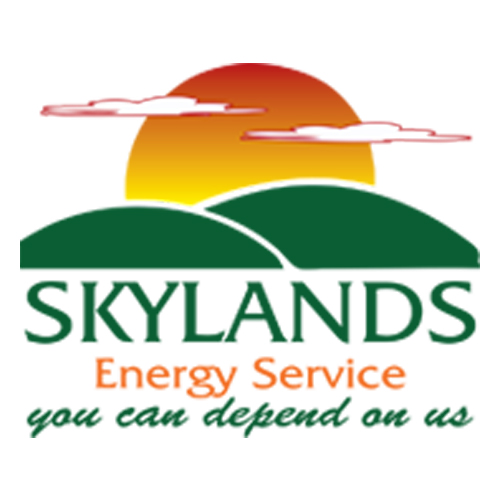 Call Skylands Energy Service when you need trustworthy plumbing services in Central New Jersey. Our company's plumbing services include toilet repairs or replacements, water leak repairs, faucet upgrades, and unclogging drainages, to name a few. We provide the most practical and budget-friendly solutions for all your plumbing issues. This way, you can choose the best one to fit your home's needs.
We guarantee the most competitive and superior plumbing services in the Central New Jersey area. Our plumbers are properly licensed and have the expertise to ensure you are satisfied with all the work we do. All our work comes with a guarantee. Contact Skylands Energy Service for a free estimate.
Contact us now at (908) 707-1776 to find out more!