Updated: December 28, 2020
Do you hear noises coming from your water pipes? Do you want to know what those noises are? Most importantly, do you want to know how to get rid of them? Hopefully, this article will help answer why you have banging water pipes Raritan NJ.
Basically, this noise is caused by a water hammer. This is a very common plumbing noise that is usually heard when you turn on or off the water faucet.
Why do you hear this noise when turning on or off the faucet? It occurs because the water flow changes abruptly. The quick-change makes pressure waves build-up, which results in loud noises. Hopefully, you are only hearing noises and are not experiencing any other plumbing problems. Unfortunately, this type of pressure can also damage your pipes.
What Can I Do About My Banging Water Pipes?
The following are a few ways to get rid of a water hammer in their home:
Install Valves To Reduce Pressure
Understand that you hear these noises because water pressure builds up in the pipes. One of the best ways to eliminate this sound is to hire a plumber to install water pressure valves. He can install them in locations where the main water supply comes into the home. It is best to install one value instead of multiple air chambers. This type of valve can also provide protection for your toilets, dishwasher and showers because it helps reduce pressure buildup.
There is another good reason for installing this type of valve. It helps with plumbing, and it keeps your warranties valid. When pressure builds up to over 100 PSI, this tends to void the warranties of your plumbing appliances. Repairing a pressure issue along with your plumbing fixtures will cost more money in the long run. This is why you should address a water hammer as soon as you notice it. Your plumbing contractor will ensure that the valves are calibrated to remain below 50 PSI, which is within the normal range for the average home.
Install An Air Chamber
A second way to get rid of water hammer noises within your plumbing system involves installing an air chamber. This is a pipe that is situated next to the water valve, and it is installed in a vertical position. It helps to stop water from creating pipe waves. It is best to put these types of chambers all over the home. Once these chambers are installed, your plumber will ensure that they are working properly. A plumber will take the following steps:
Turn off the water valve.
Close off the faucet that is at the highest point.
Turn off the faucet that is at the lowest point. (Taking these steps makes sure that all water is drained from the pipes. Water leaves the pipes, but air enters in its place. Thus, the air chambers are filled.)
Turn off the lowest faucet when it no longer removes water.
Open the main valve.
Air will then move out of the air chamber and the horizontal pipes. You will hear sputtering during this time. A small amount of air will stay in the air chamber, and this stops the water hammer sounds.
Install Mechanical Water Arrestors
A water arrestor is a unit that has both an air bladder and spring. Each of these things absorbs water, and this stops the water hammer sounds. This is a good alternative if you cannot put air chambers in certain locations.
Conclusion
Most homeowners hate to hear loud plumbing noises. It can be very irritating and a distraction for an otherwise quiet environment. If you are experiencing such sound within your plumbing, the best thing to do is to contact a plumber at your earliest convenience.
Call Skylands Energy Services For Expert Plumbing Services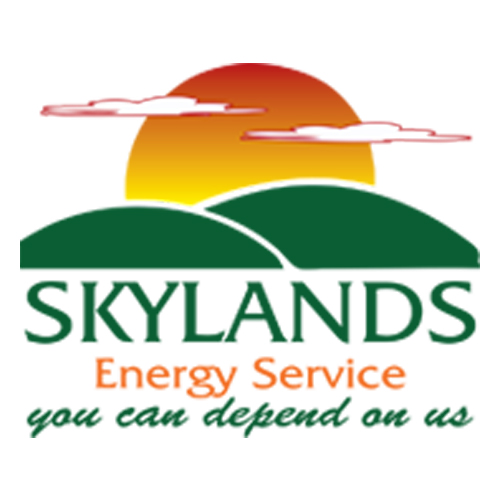 Skylands Energy Service offers professional plumbing services throughout the central New Jersey area. All of our plumbers are certified and have many years of experience in the plumbing industry. Whenever you notice that you have a plumbing issue, such as a water hammer, give us a call to schedule an appointment.
You can expect all of our plumbing services to be friendly, professional, and highly skilled. We are a local, family-owned company that is known for its high-quality, affordable services. We ensure your satisfaction by guaranteeing all of the work that we perform for you. Call Skylands Energy Service to schedule a free plumbing consultation.
Contact us now at (908) 707-1776 to find out more!